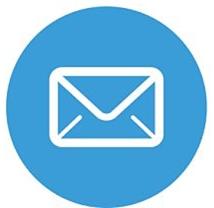 Description
Price: $920,000. usd   
Step into Hotel Boutique MI CASA … and your world is suddenly relaxed, tuned into everything natural, and right in the heart of Cozumel.
Nine individually designed rooms with bath, each one-of-a-kind; some with extra features such as living areas, balconies, or Jacuzzi.
Hotel location is superb.  Hotel Mi Casa is one block from the island's waterfront, right in Cozumel´s historic center. It's a walk-everywhere location, just what visitors to the island  look for.
Mi Casa is an up and running guest house.  It has been excellently maintained, meaning that all you need to do is step up to the helm of this established and profitable business on the Caribbean island of Cozumel ! Trip Advisor 4.5 out of 5 stars. Bonus:  Owner is retiring, so guest lists and web contacts will be your own.
Consider:
.  Fully operating guest-house style boutique hotel of 9 individualistic rooms or suites.
. .  750m2 (8,073 ft2) of architect-designed modernist construction, on a 362.9 m2 (3,906 ft2) lot in the heart of town 
.  Plenty of common areas for relaxing, serving breakfast, as well   as installations  for complete restaurant service (another business any time!).
.  Style elements …. natural, low-keyed, relaxing, quality.
Note:  Interested buyer would also have option to purchase  400 m2 wooded lot across the street from the hotel, already including large pool  spa service building.  Price: $250,000. USD (if you buy it together with the hotel)
Location:
5a Avenida entre Calle 7 y Calle 9 Sur. Col. Centro.