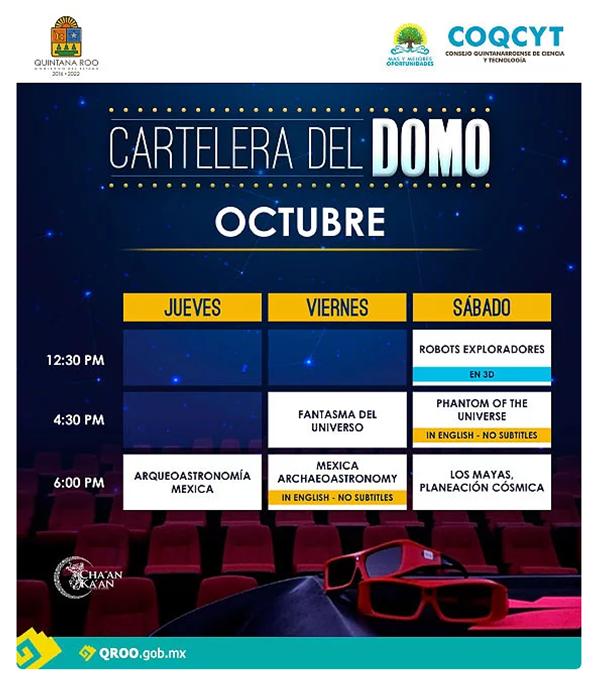 SYNOPSIS OF THE PROJECTIONS 
DOME SHOWS IN ENGLISH
Mexica Archaeoastronomy: 
between space and time.
Through impressive immersive scenarios, "Mexica Archaeoastronomy: between space and time" illustrates the important role played by astronomical observation for the evolution of pre-Hispanic cultures in central Mexico.
The Mexicas used the calendrical and astronomical knowledge inherited by their predecessor cultures to found the capital of their empire: Tenochtitlan. Vibrant colors, shapes and sounds transport the viewer to oneof the most important cultures that, to this day, still lives in the heart and skin of the Mexican people.
…………………………………….
Phantom of the Universe 
IN ENGLISH / NO SUBTITLES
​From the journey of protons racing through the world's largest particle collider in Europe to up-close views of the Big Bang and emergent cosmos, Phantom of the Universe is a new fulldome planetarium show designed to immerse audiences in the search for dark matter.
A collaboration of Lawrence Berkeley National Lab, University of Texas at Arlington, Michigan State University, IFIC at University of Valencia, as well as other institutions. It is narrated by Oscar-winning actress, Tilda Swinton.